Main content starts here, tab to start navigating
Menus
We have dine-in, take-out and take-and-bake pizza available. The take-and-bake kits include everything you need to make Phat Fish pizza at home (except the pan and the oven), $9.99 including instructions. Also find us on DoorDash and Uber Eats.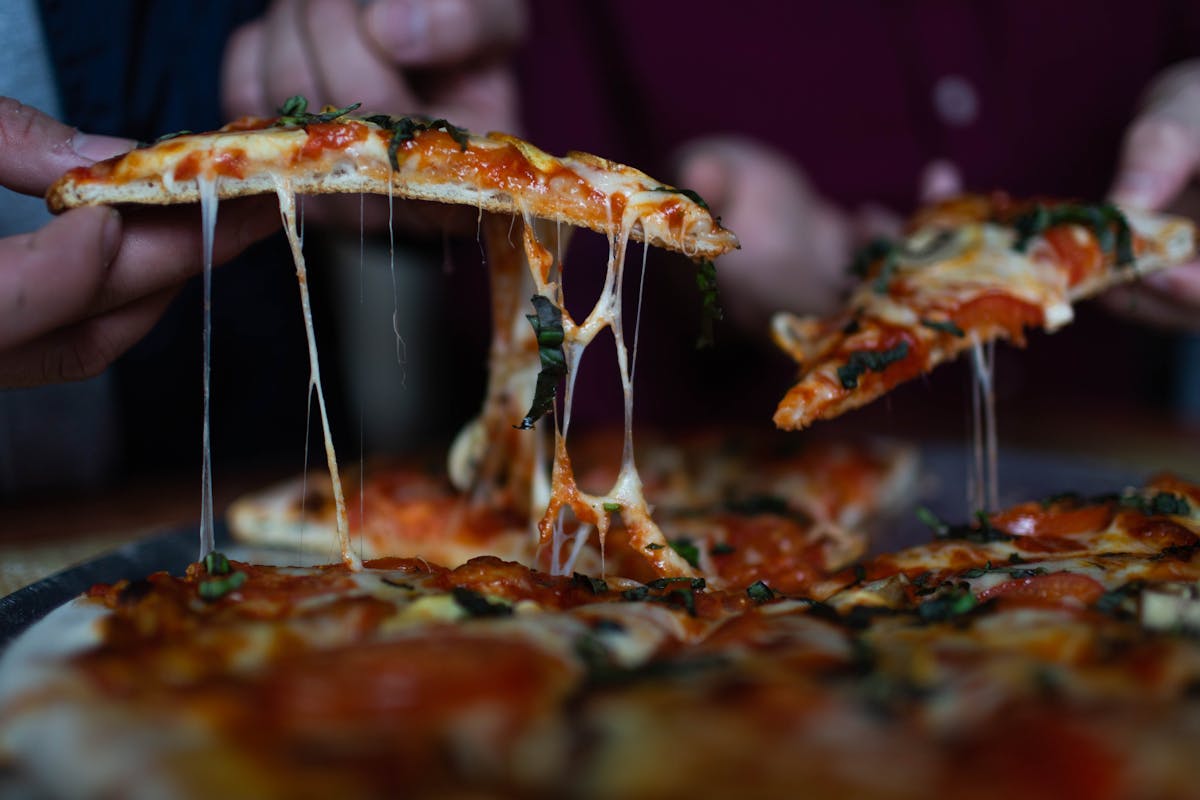 Slide 1 of 2
Slide 2 of 2
We can fill your growlers (or one of ours) and crowlers to go! We also have select beers in 12 ounce cans!

Keeping it Local! Our beers include malt that is made in Lincoln, North Dakota by Two-Track Malting Company. Two-Track makes their malt from barley and wheat grown on the Stober family farm near Goodrich, North Dakota and on the Kessel family farm (Arrow K Farms) of Belfield, North Dakota. Our spent grain is given to a local rancher who feeds it to his cattle.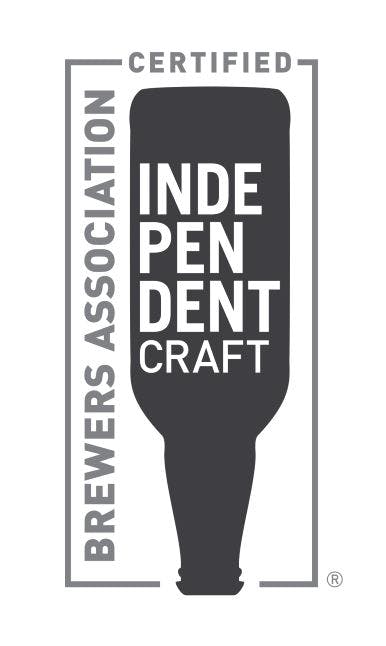 We are a locally owned independent craft brewery.
Thanks for supporting local!
Our Handcrafted Beers
Mango Habanero ***NEW***

Our American wheat beer, brewed using Two Track pale Brewski barley malt and Astro white wheat malt, with the added sweetness of mango balanced with the heat of habanero pepper. IBUs: 18 ABV: 5.7%

Wake Day Hazy IPA

Our hazy IPA has a load of late-addition hops to produce melon, grapefruit, and apricot flavors! This beer will have you feeling like it's time to head to the lake! IBUs: ~50 ABV: 6.6%

Northern Route Scottish Ale

Most folks of Scottish descent came to the U.S. via Canada... a northern route. Our smooth, malty, traditional Scottish Ale, is now back in season! IBUs: 22 ABV: 5.3%

S'mores Porter

Our smooth dark Porter made to taste like your favorite campfire treat! IBUs: 19 ABV: 5.9%

Double Shot Coffee Stout

Dark malts and Black Rifle Coffee Company's dark roast coffee come together to produce our most popular stout. IBUs: 18 ABV: 5.6%

Black Gold Peanut Butter Stout

Cold-steeped dark malts and peanut butter come together to make a smooth stout that is a peanut butter cup in a glass! IBUs: 18 ABV: 5.6%

Pipelayer IPA

A hoppy yet balanced beer with a solid malt foundation. Cascade hops bring it all to life with a fresh citrusy aroma and flavor. IBUs: 44 ABV: 7.6%

Attitude Alignment Double IPA

A big, flavorful Double IPA for all of you hop heads! A beer with a generous amount of North American hops and a big malt body to keep it balanced. IBUs: 49 ABV: 7.0%

Blue Hawk Belgian Wit

Barley, wheat, and oats are balanced with the bright flavors of coriander and orange peel to create this classic ale! IBUs: 17 ABV: 4.7%

Pronghorn Peach Wheat

Our twist on American Wheat beer, brewed using Two Track Astro white wheat malt balanced with the flavor and aroma of peaches . IBUs: 18 ABV: 5.7%

Roughrider Razz Raspberry Wheat

A full-bodied yet easy drinking wheat beer brewed with German hops and a touch of sweetness that plays well against the flavor or ripe raspberries. IBUs: 18 ABV: 5.6%

Jalapeno Honey Blonde

Two-row pale malt, wheat malt, honey, jalapeno and hops make this Blonde Ale a little bit sassy! IBUs: 22 ABV: 5.7%

Aloha Sour

A blend of pale and wheat malt provide the foundation for the tropical flavors of pineapple and guava to create our refreshing sour ale. IBUs: 18 ABV: 5.4%
Beer cheese pretzel bites

Soft pretzel bites served with beer cheese.

$9

Cheesy Breadsticks

House-made dough with garlic, mozzarella and cheddar cheese blend. Served with house red sauce or ranch

$8

Beer Cheese Nachos

Tortilla chips covered in beer cheese topped with taco meat or shredded chicken, tomatoes, onions, olives, jalapenos, and sour cream with salsa on the side.

$13

Italian Nachos

Tortilla chips with melted mozzarella cheese blend topped with pepperoni, Italian sausage, banana peppers served with house red sauce

$13

Mac & Cheese Nachos

Macaroni and monterey jack cheese with peppers, pepper jack cheese and bacon served on nacho chips

$13

Phat Fish Charcuterie Board

Havarti, Muenster and Gouda cheese, prosciutto, pepperoni, salami, garlic-stuffed olives, celery, carrots and crackers.

$16

Mozzarella Sticks

$8

Phat Fish Bone-In or Boneless Wings

One pound of wings with Mississippi honey BBQ, parmesan garlic, mango habanero, or Phat Fish ND heat dry rub.

$14

Pork Egg Rolls

4 Pork egg rolls.

$11

Phat Fish Sampler Platter (3 or 5 selections)

Chicken strips, mozzarella sticks, wings, chips and beer cheese or chips and salsa

$14

$17

Chicken Sriracha Egg Rolls

4 Chicken Sriracha Egg Rolls

$11

5 pounds of wings

$55

Cheese Fries

Potato french fries smothered in cheese.

$8
Specialty Pizza
All dough and red sauce made in house. Your choice of thin hand-tossed crust or thick raised Detroit-style crust. Gluten-free thin crust also available.
Jalapeno Popper ***NEW***

Cream cheese popper base with pepper jack cheese, chicken, bacon and onions topped with jalapenos and pepper jack.

$19

Breakfast Pizza

Sausage gravy, cheddar cheese, bacon, eggs, sausage, and Canadian bacon.

$19

Badlands

Pepperoni & Italian sausage with a mozzarella cheese blend topped with our house red sauce and creamy ricotta cheese.

$18

Garlic Margherita

Roasted garlic base with mozzarella cheese blend, tomatoes, and parmesan cheese, topped with dried basil. Balsamic vinaigrette glaze on the side.

$17

Balsamic Vinaigrette Glaze - optional upon request

Grass Eater

Onion, tomato, bell pepper, mushroom, black olive and garlic on a light alfredo base with mozzarella blend cheese.

$18

Mac & Cheese

Macaroni & Monterey Jack Cheese with peppers on garlic spread topped with Pepper jack cheese & bacon.

$18

Spicy Rig Hand

Pepperoni & Italian sausage on house red sauce with a blend of pepper jack & mozzarella cheeses topped with jalapenos, garlic spread and red pepper flakes.

$18

Bakken Taco

Taco meat topped with cheddar cheese, chips, lettuce, onions, black olives, tomatoes and sour cream with a side of salsa.

$18

BBQ Hawaiian

Shredded chicken, Canadian bacon, red onions & pineapple on house red sauce with mozzarella blend cheese, finished with BBQ sauce

$18

Chicken Honey Sriracha

Shredded chicken on a garlic base with red onions, jalapenos and mozzarella cheese blend topped with a honey sriracha glaze

$19

Cheese Pizza

Mozzarella and cheddar blend cheese on house red sauce.

$16

Pepperoni

Pepperoni on top of house red sauce and mozzarella cheese blend.

$16

Meatatarian

Pepperoni, Italian sausage, Canadian bacon, ground beef and shredded chicken on house red sauce topped with mozzarella cheese blend.

$19

Buffalo Bleu Chicken

House-made buffalo chicken on a ranch base with Bleu cheese crumbles, chives topped with a swirl of ranch dressing.

$19

ND Heat

BBQ base topped with Pepper Jack cheese, bacon and jalepenos topped with chicken prepared with our own spicy dry rub and honey.

$19

Phat Fish Philly

Alfredo base with Pepper Jack cheese and Philly beef, onion and pepper blend.

$19
Ask us about daily specials!
Build your own pizza
Your choice of thin hand-tossed crust, thick raised Detroit-style crust, or thin Gluten-free crust. Pick your crust, sauce, cheese and four additional toppings $14 (additional toppings at extra charge).
Sauces Available
Garlic Spread

Alfredo Sauce

House Red Sauce

Salsa

Taco Sauce
Cheeses
Cheddar Cheese

Pepper Jack Cheese

Mozzarella Blend
Toppings
Pepperoni

Italian Sausage

Chopped Canadian Bacon

Shredded Chicken

Taco Meat

Bacon

Mac & Cheese

Red Onions/Yellow Onions

Jalapenos

Black Olives/Green Olives

Green Peppers

Banana Pepper Rings

Mushrooms

Lettuce

Tomatoes

Pineapple

BBQ Sauce

Sour Cream

Salsa

Basil Flakes

Doritos

Red Pepper Flakes

Balsamic Vinaigrette Glaze

Ricotta Cheese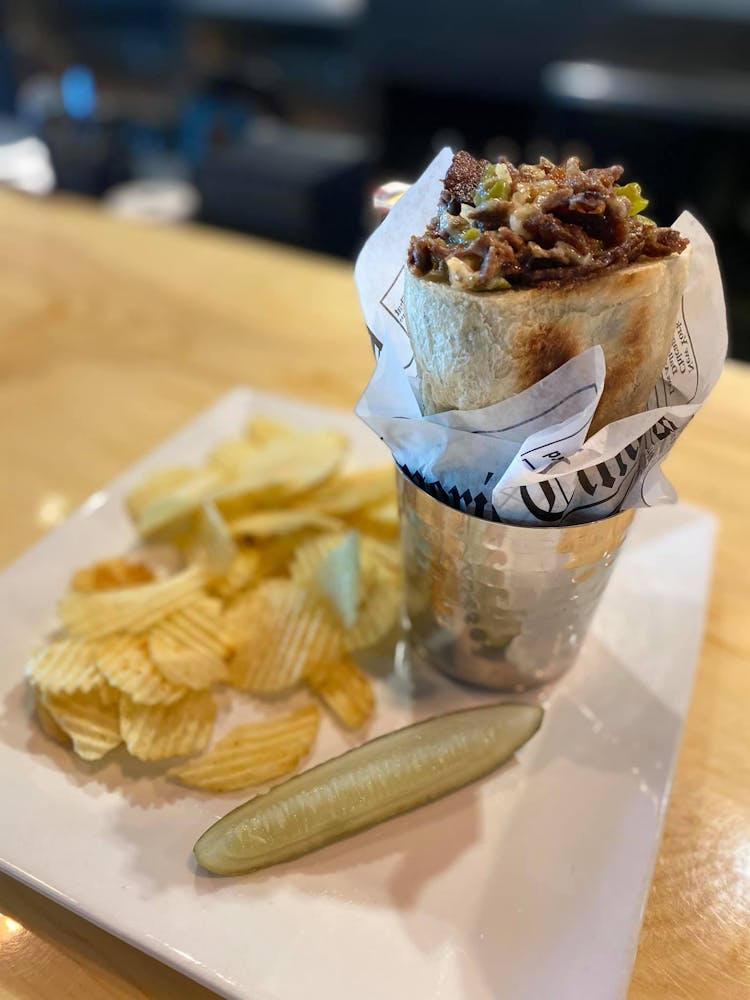 House-baked bread filled with your choice of pizza toppings. Served with a pickle and chips or fries.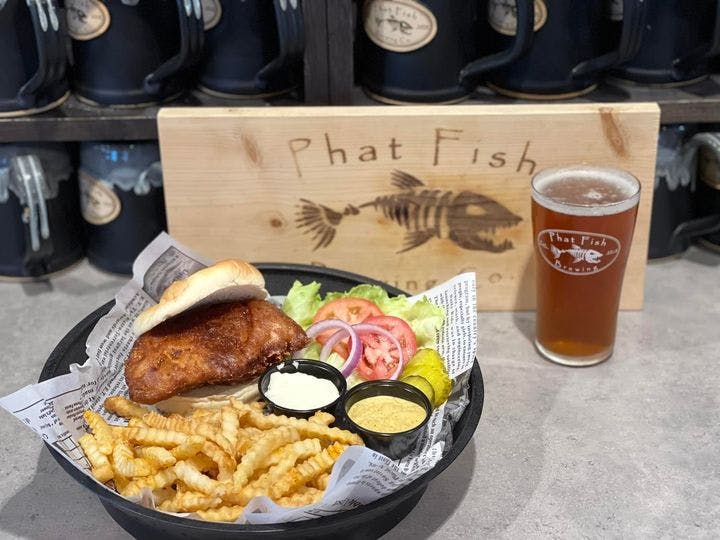 Breaded and fried boneless pork chop on pretzel bun served with lettuce, onion, tomato, pickle, Mayo and spicy mustard. Served with side of fries.
Badlands

Pepperoni & Italian sausage with a mozzarella cheese blend topped with our house red sauce and creamy ricotta cheese.

$15

Grass Eater

Onion, tomato, bell pepper, mushroom, black olive and garlic on a light alfredo base with mozzarella blend cheese.

$15

Mac & Cheese

Macaroni & Monterey Jack Cheese with peppers on garlic spread topped with Pepper jack cheese & bacon.

$15

Spicy Rig Hand

Pepperoni & Italian sausage on house red sauce with a blend of pepper jack & mozzarella cheeses topped with jalapenos, garlic spread and red pepper flakes.

$15

Bakken Taco

Taco meat topped with cheddar cheese, chips, lettuce, onions, black olives, tomatoes and sour cream with a side of salsa.

$15

BBQ Hawaiian

Shredded chicken, Canadian bacon, red onions & pineapple on house red sauce with mozzarella blend cheese, finished with BBQ sauce.

$15

Chicken Honey Sriracha

Shredded chicken on a garlic base with red onions, jalapenos and mozzarella cheese blend topped with a honey sriracha glaze

$15

Meatatarian

Pepperoni, Italian sausage, Canadian bacon, ground beef and shredded chicken on house red sauce topped with mozzarella cheese blend.

$15

Buffalo Bleu Chicken

House-made buffalo chicken on a ranch base with Bleu cheese crumbles, chives topped with a swirl of ranch dressing.

$15

Phat Fish Philly

Alfredo base with Pepper Jack cheese and Philly beef, onion and pepper blend.

$15

North Dakota Heat

BBQ base topped with Pepper Jack cheese, bacon and jalepenos topped with chicken prepared with our own spicy dry rub and honey.

$15

Nashville Hot Chicken

Cream cheese and red sauce base topped with mozzarella cheese, chicken, chives and parsley.

$15

Pork Chop

Breaded and fried boneless pork chop on a pretzel bun served with lettuce, onion, tomato, pickle, Mayo and spicy mustard with a side of fries or chips.

$15
Mediterranean Ahi Salad ***NEW***

Heritage blend salad topped with fresh seared Ahi tuna, cucumber, onions, tomato, and feta cheese with an Aegean Olive and Feta dressing.

$12

House Salad

Heritage blend lettuce with tomatoes, onion, cheddar cheese and your choice of dressing. Dressings: Raspberry Vinaigrette | Ranch | Thousand Island | Creamy Italian | Chipotle Ranch

$6

Taco Salad

Heritage blend lettuce with taco meat, cheddar cheese, tomatoes, onions, black olives, and tortilla strip with sour cream and salsa

$12

Italian Salad

Heritage blend lettuce with pepperoni, Italian sausage, parmesan cheese, black olives, tomatoes, banana peppers, with creamy Italian dressing

$12

Balsamic vinaigrette glaze on the side upon request

Western Edge Chicken Salad

Heritage blend lettuce with shredded chicken, cheddar cheese, corn, black beans, tomatoes, black olives, tortilla strips, with chipotle ranch dressing

$12
Kids Menu
Lil' Fish Mac & Cheese

$7

Lil' Fish Mini Corn Dogs

$7

Lil' Fish Personal Pan Pizza

Mozzarella, cheddar, pepperoni, sausage and Canadian bacon

$7

Lil' Fish Chicken Strips

$7
Ice Cream
Single Scoop $3 Double Scoop $5 Rotating Special $6